Paint protection film is an ultra-thin, strong, transparent material.
This Nano PPF is the #1 Paint protection film, a  luxury super glossy product.
An outstanding paint protection film which is made with a unique
Nano top coating. No Need to ceramic anymore..All included !
with an  excellent self-healing and hydrophobicity performance, and a 8 mil thickness.
It is applied to the surfaces of your car to protect the paint.
Paint Protection Film keeps your vehicle in showroom condition. It offers protection from stone chips, bug splatters, and minor abrasions. It will ensure your car to be lustrous and beautiful for years to come.
Based on intensive independent testing and our 20+ years of experience, we choose to work with the high quality brand: Premium shield.
We do install any other brand on request.
PROTECT YOUR VEHICLE WITH PAINT PROTECTION FILM
Enhance the color of your car...
This video will show you a test in our search of finding the best paint protection film.
We installed 2 versions of High-Quality PPF. On the left side Xpel Ultimate. In the middle no PPF. And on the right side PremiumShield Neverscratch. We scratched this entire surface with a steel brush.

The winner clearly is Premium Shield. Premium Shield is our preferred choice of PPF. On request, we do install every other brand.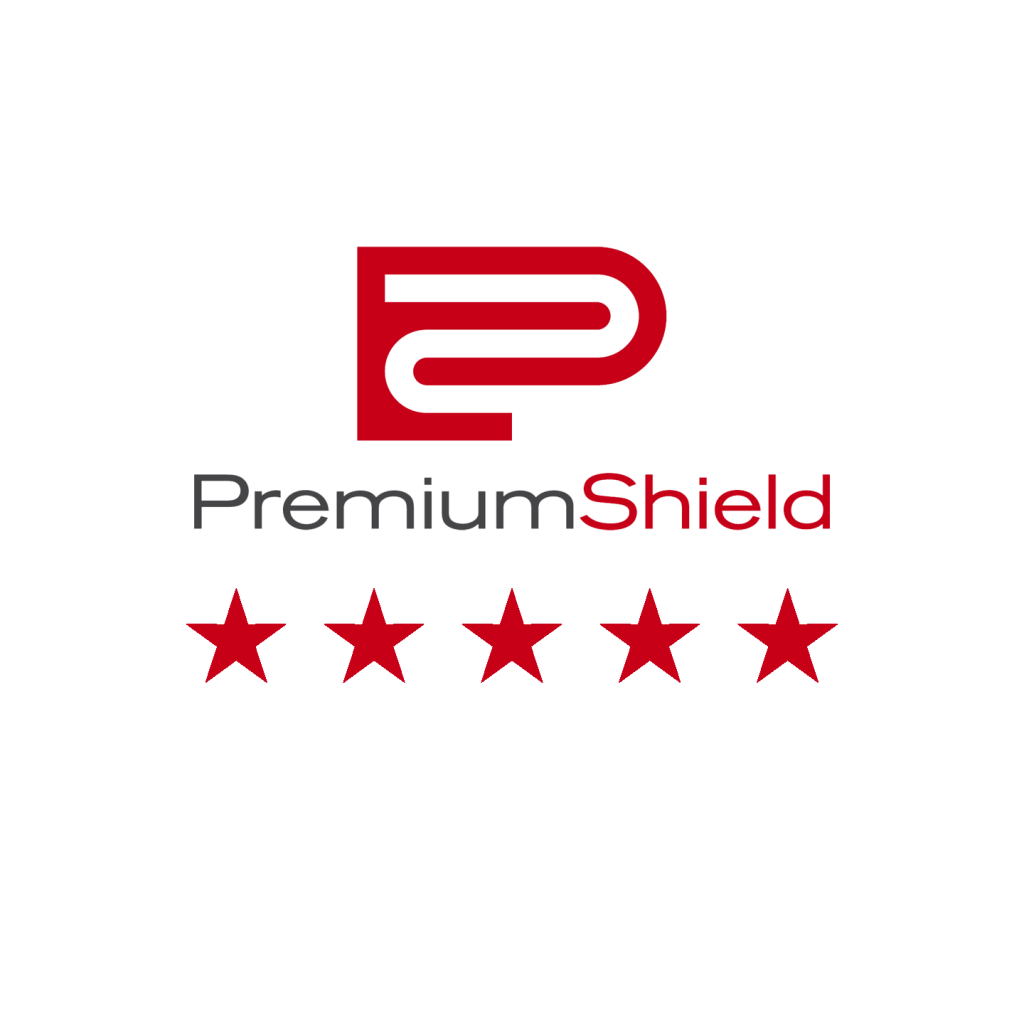 Our top of the line paint protection film: PremiumShield paint protection films is the most effective paint protection worldwide. Patented, innovative technologies have helped create a product that provides maximum protection for paint while maintaining optical invisibility. Your vehicle is protected against the formation of chips, sandblasting, scratches, the harmful effects of chemicals, bird droppings, and other roadway hazards.

With the addition of their Cut Studio Software we have an extensive line of pre-cut patterns available. With options of gloss, matte, headlight, and more… PremiumShield Elite SH provides the highest quality protection alongside industry leading clarity and durability. The 'natural' self-healing technology allows the film to maintain its already hydrophobic surface from light scratching. Without the need for additional heat.

With PremiumShield Elite SH's superior optical clarity you don't need to sacrifice beauty for protection. The flattest, glossiest product available on the market today.
We can offer you this material too, but…
why Pay more when Premium Shield has better Qualities & Warranty ? 
We are an independent installing company and  we only want the best for our clients.
..…NO politics involved !
That's why we do tests !
Check out the video above