Yes ! we can wrap buildings on the
EXTERIOR.
Whether you're looking for a permanent way to drive foot traffic, or something to garner some event promotion, building wraps are ideal. These vinyl graphic solutions can be applied to nearly any exterior surface for durable, long-lasting attention. So whether you want to post your product offerings externally, or you want to increase awareness of an upcoming event, a building wrap is a low cost solution.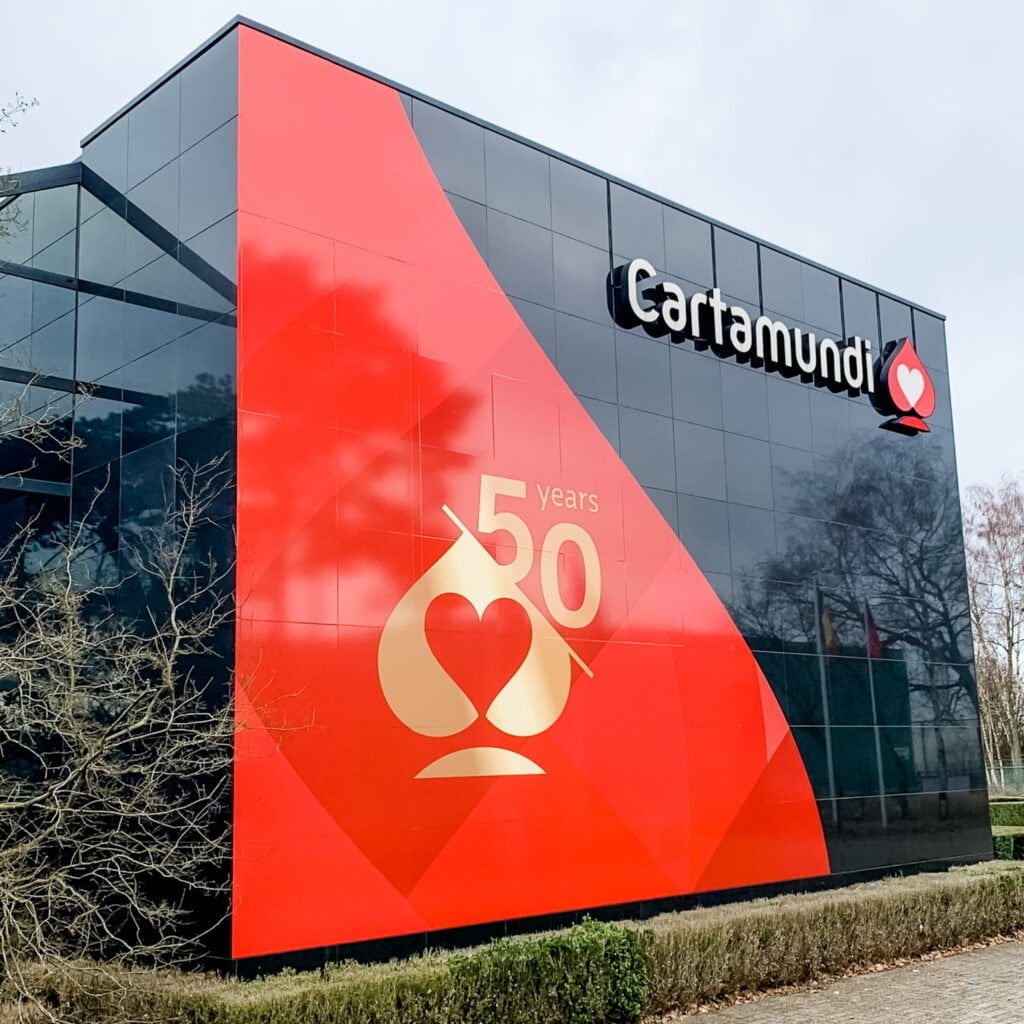 Promotional building wrapping is both impressive and attractive.  It belongs to the most cost-effective marketing solutions available today. With many people passing by, you are generating thousands of impressions. And after a one time installation, there are no more returning costs. Promotional building wrapping is a durable way to draw attention at a price you will love.

One of our clients asked for a promotional wrap. We installed this beautiful vinyl print in a short period of time. It is a unique design, partially covering the building. A sophisticated digital print on glass promoting the brand.
Fun, artistic & inspirational.
Funny, artistic and inspirational designs can be installed on wall wraps.
Whatever design you wish, we can create, print and install it.
Whatever texture you have., we know exactly which material to use.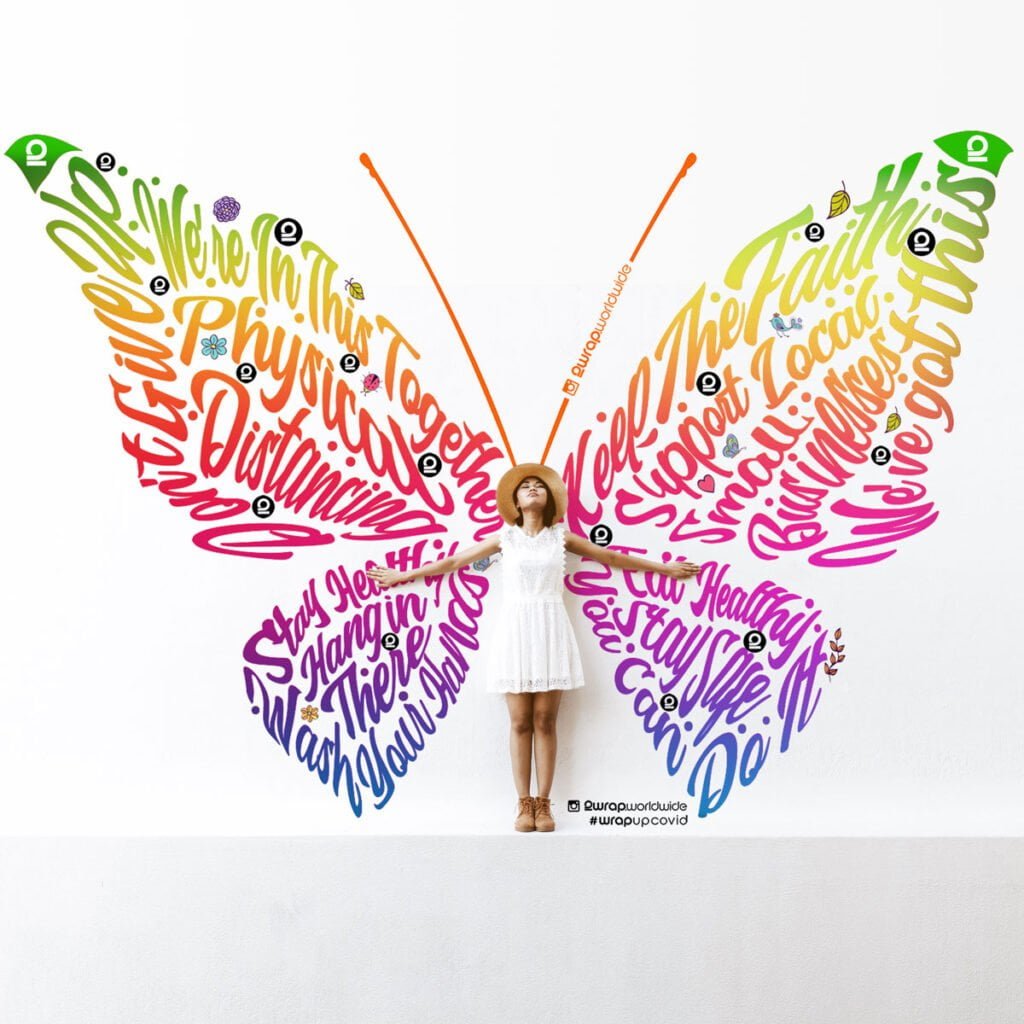 A matching color change of your building is quickly possible.
Our professional vinyl installation team can realize every stylish or functional wish you have..
One of our clients extended his business building. We wrapped the sandwich panel rim of one building with matching white vinyl to align both new and existing properties.
The result is a beautiful, protected and aligned rim. It is a wrapping unmatched by painting.