Your favorite photo print on canvas
3 different types of finish
canvas
Indoor or outdoor material stretched over a frame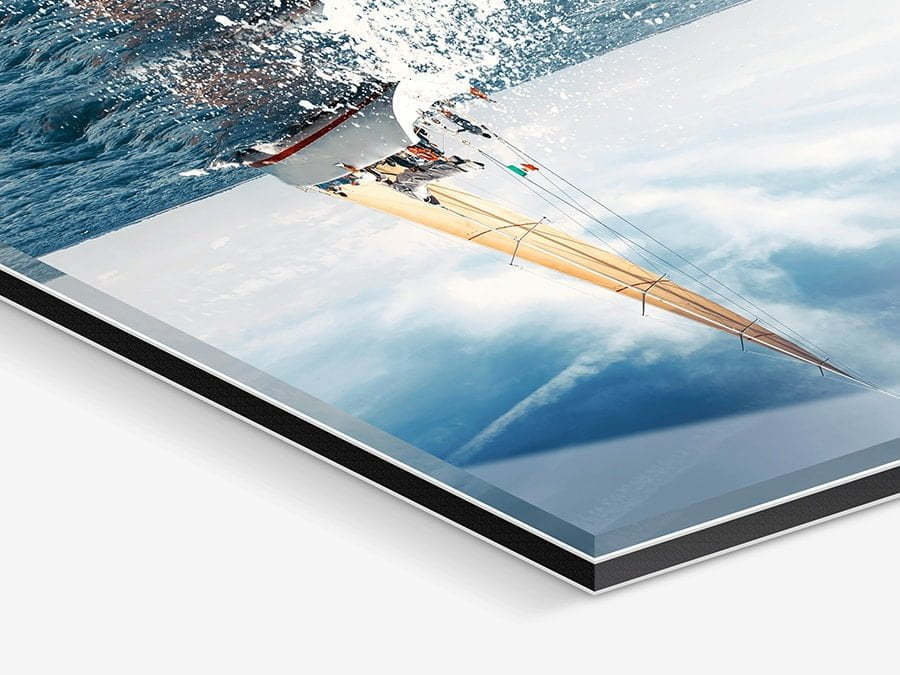 acrylic glass print
Create your photo print with clear contours and powerful colors. The photo under acrylic glass enhances these characteristics and adds a clear sense of depth to your picture. This results in an engaging work of art.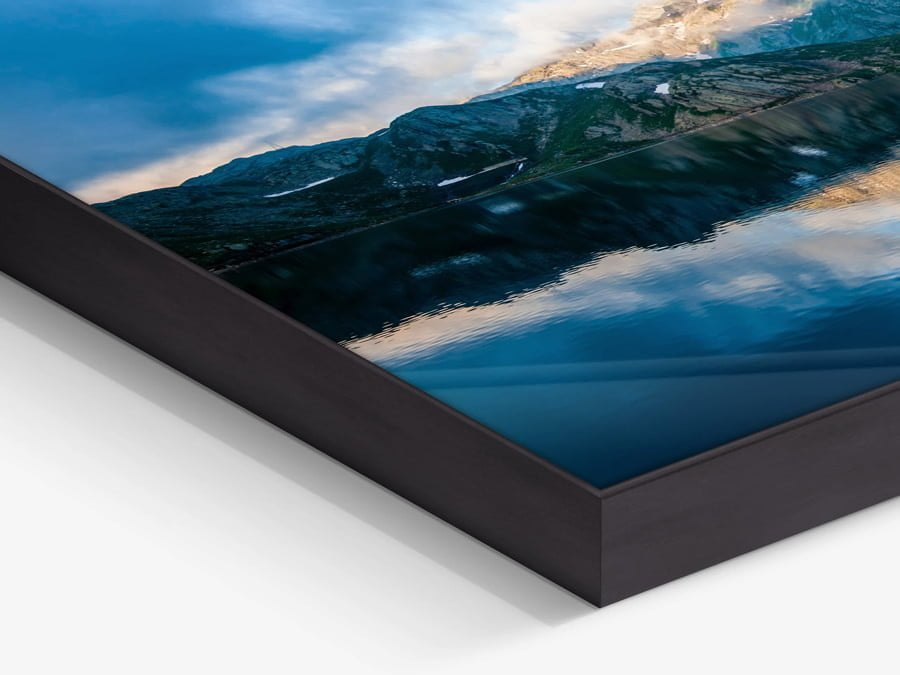 acrylic glass with alu frame
An acrylic glass print framed into a modern black or white aluminum frame
You may choose the edges of the canvas.  Each option creates a special effect.
Folded edge
A classic wrap with the margins of your photo image printed on the sides of the frame. When this canvas print is viewed from the front, details at the very edge of your photo will not be in view.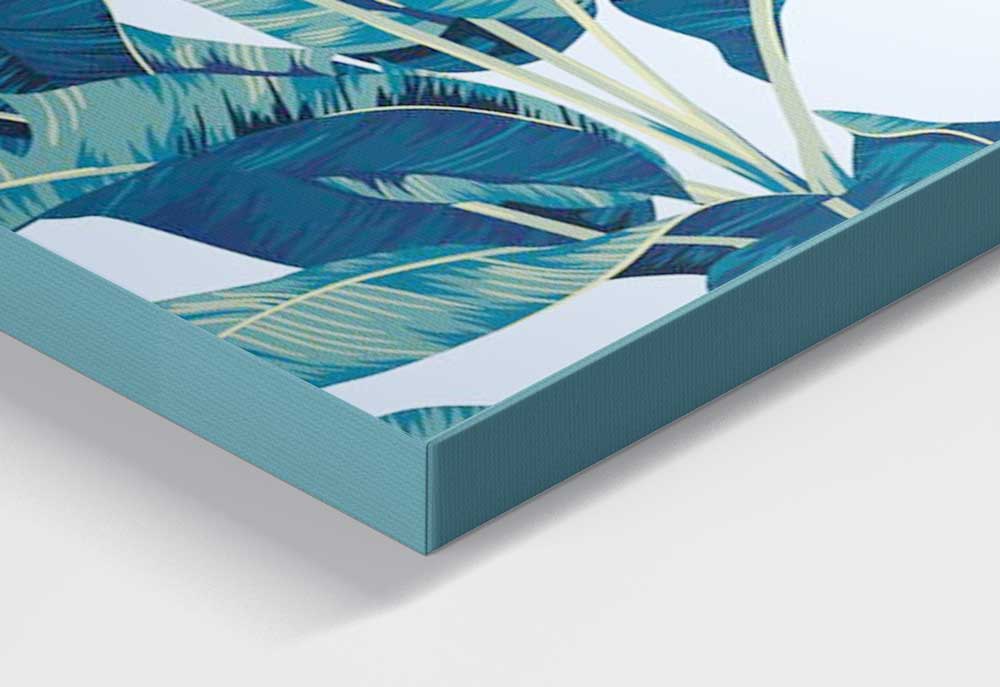 Solid color edges
A bold strip of black or white is printed along the edges of the canvas. Monochrome photos can be wonderfully enhanced by this style.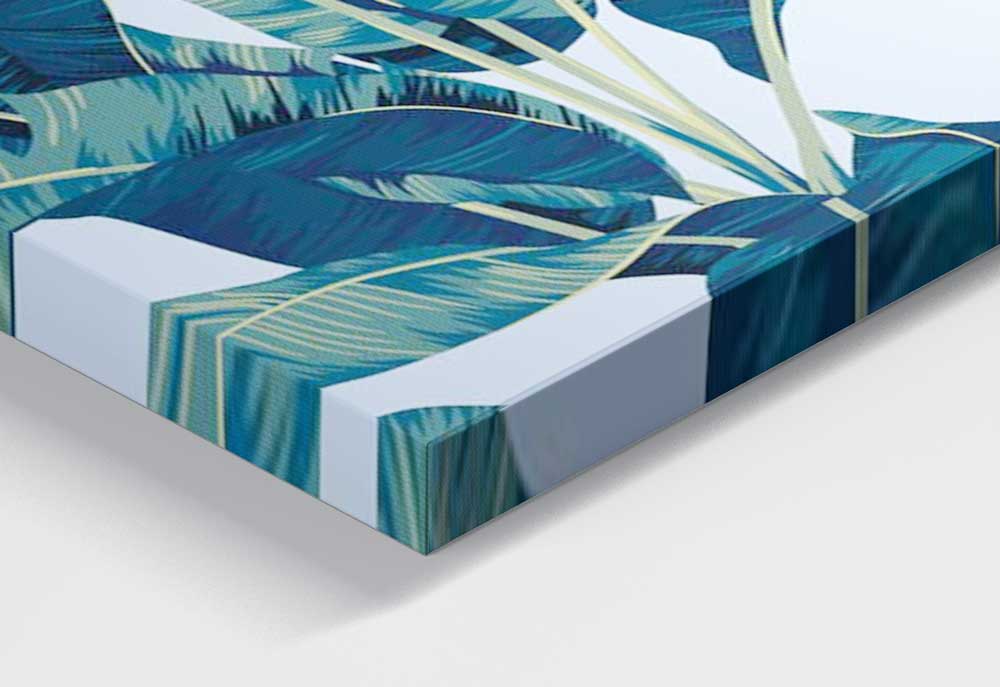 Stretched edge
Also known as a "pixel stretch" design, because the outermost pixels of your photo are stretched lengthwise along the sides of the frame. Creating a blurry look. Meanwhile, your photo is fully visible on the front of the framed canvas.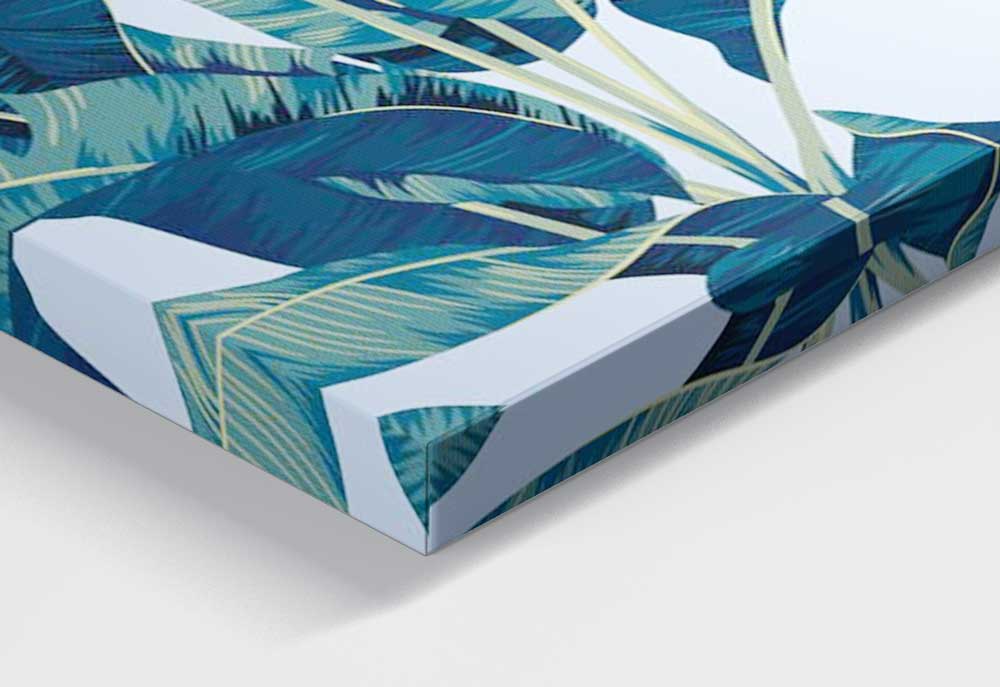 Mirrored edge
Your image is visible in full on the front of the canvas. While the outer borders of your photo are copied, inverted and printed on the edges of the frame. With certain types of photos, this unconventional effect can work wonders.